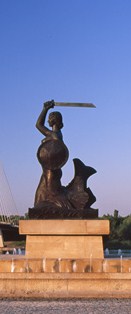 The European Molecular Liquids Group EMLG and the Japanese Molecular Liquids Group JMLG are interdisciplinary groups covering the molecular aspects of fluids in Physics, Chemistry and Biology. The European group was founded in 1982 and was joined by the Japanese group in 1996.
Annual meetings have been organized since 1982 in different countries with varying focus in order to cooperate internationally and to coordinate activities in this field. Traditionally, a special issue of the Journal of Molecular Liquids covers the scientific contributions to the meetings.
The EMLG/JMLG (European/Japanese Molecular Liquids Group) annual meeting 2011 is organized under the auspices of the Department of Chemistry at the University of Warsaw and is held at the Hotel Sofitel Victoria in Warsaw, Poland. It is aimed to present the most recent experimental methods, theoretical approaches and simulations leading to better understanding of the correlations between dynamical processes in different scales of time and space, with the resultant liquid structures.
The topics of the 2011 EMLG/JMLG Annual Meeting are:
ultrafast structural dynamics in liquids - theory and experiment
steady state phenomena - theory and experiment
computer simulations of dynamics in liquids
structural investigations in liquids
phase transitions in liquids
The conference is organized in cooperation with:
Year 2011 is the International Year of Chemistry - IYC 2011
This year is the 100th anniversary of Marie Skłodowska-Curie's Nobel prize - MSC-100
Tourist information about Warsaw and environment:
http://www.warsawtour.pl
Warsaw Gallery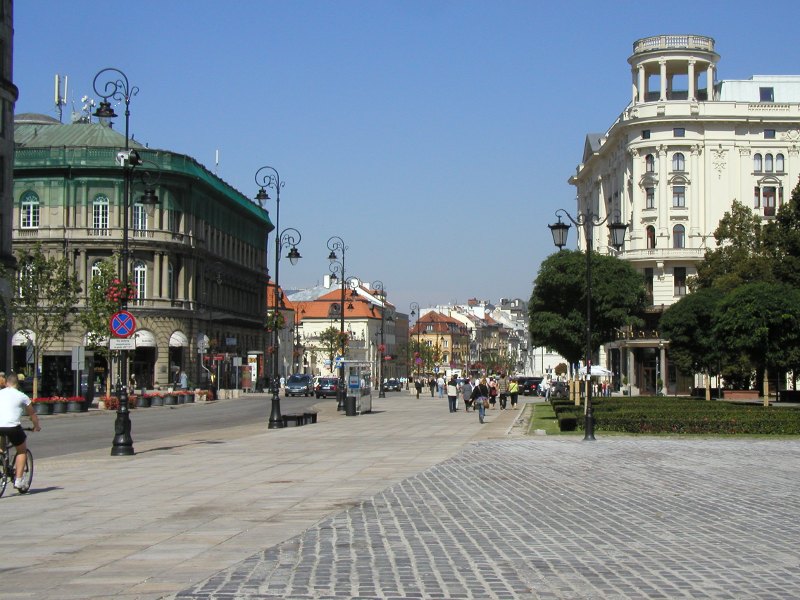 Krakowskie Przedmieście Street
One of the most famous streets in Warsaw, part of the Royal Route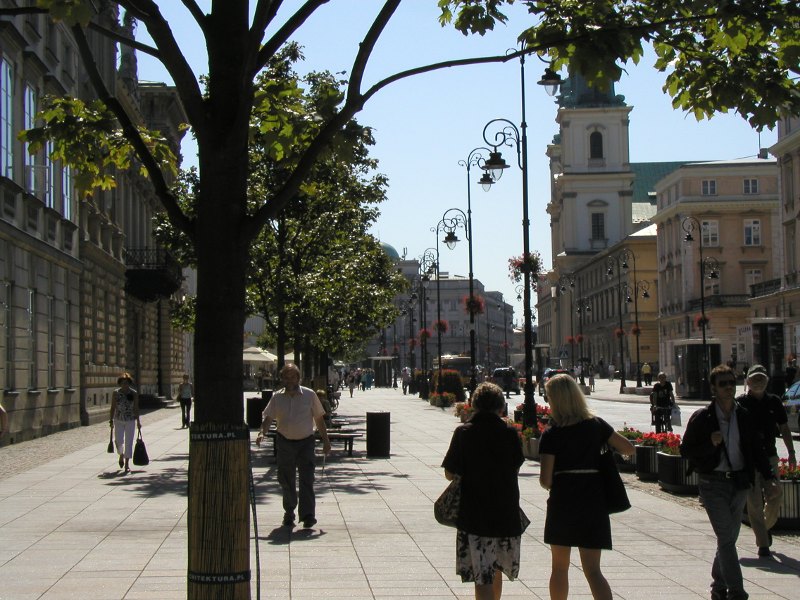 Krakowskie Przedmieście Street
One of the most famous streets in Warsaw, part of the Royal Route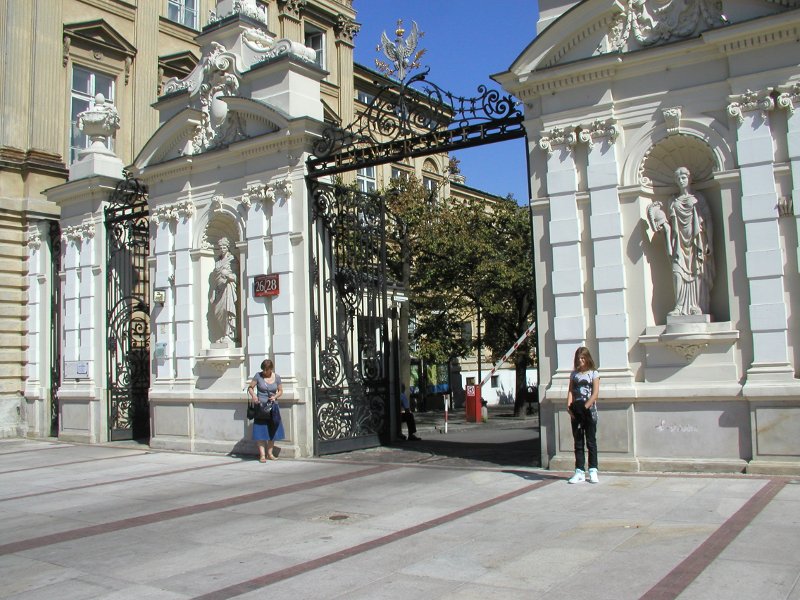 University of Warsaw main gate
The gate is located at the entrance to the main university campus at Krakowskie Przedmieście Street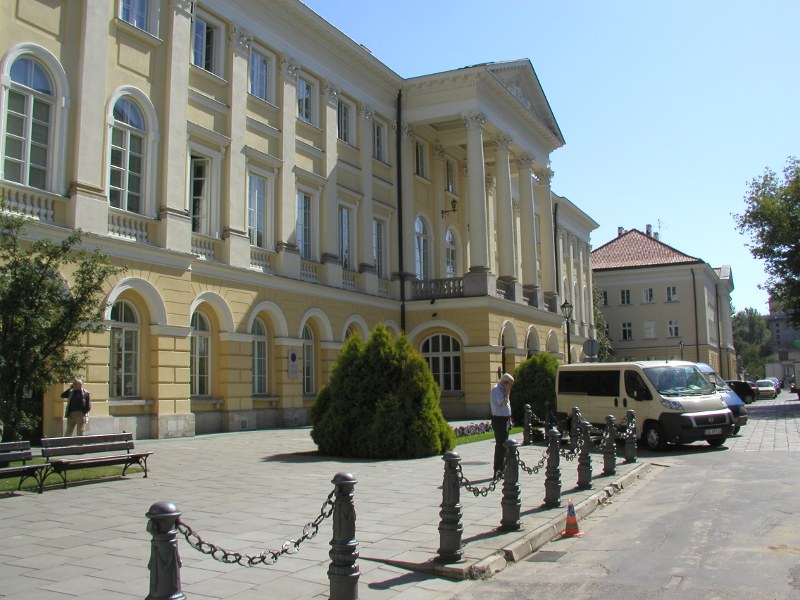 Kazimierzowski Palace
Located at the central university campus, currently houses the Warsaw University rectorate.
11th September - 1st day registration and welcome party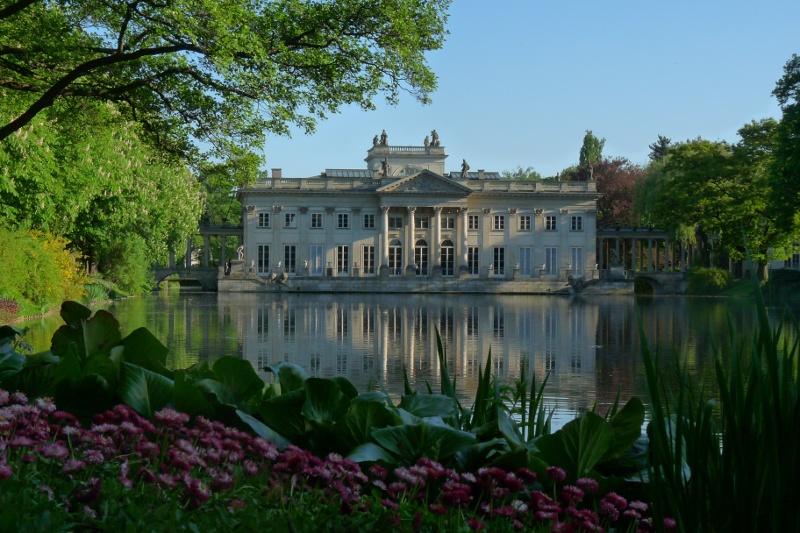 Palace on the Isle
Summer residence of the last king of Poland, Stanisław August Poniatowski, located in Royal Łazienki Gardens.
13th September - Chopin concert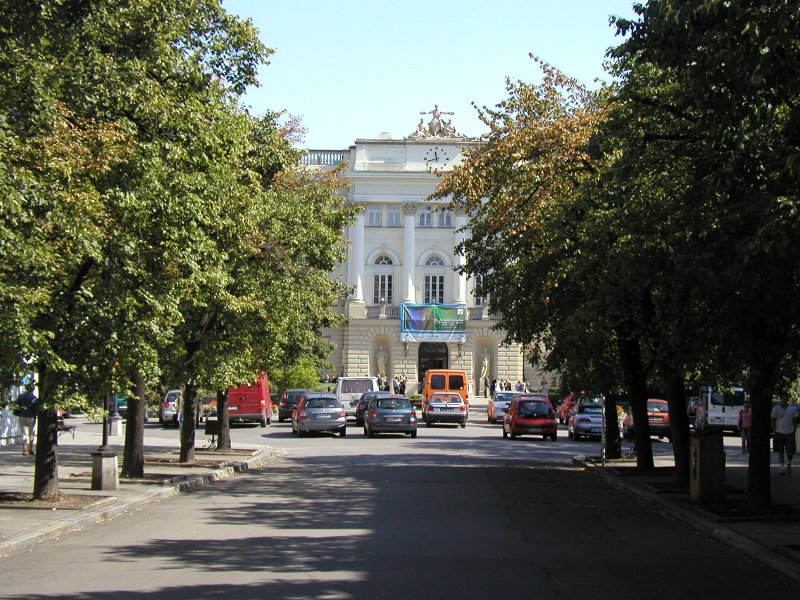 University of Warsaw old library building
Located at the central university campus.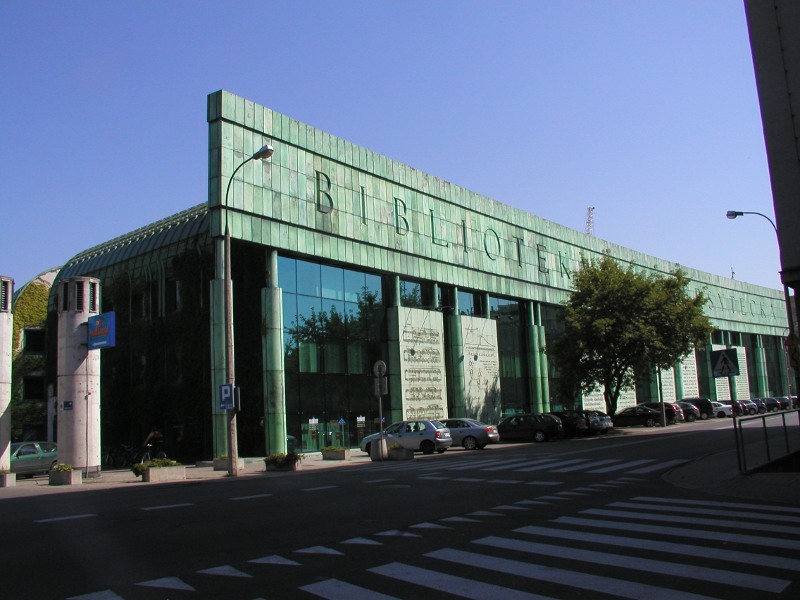 University of Warsaw new library building
Located near the central university campus, is one of the most beautiful modern buldings in Warsaw. The 1 ha botanic garden located on its top is one of the largest roof botanic gardens in Europe.
14th September - conference dinner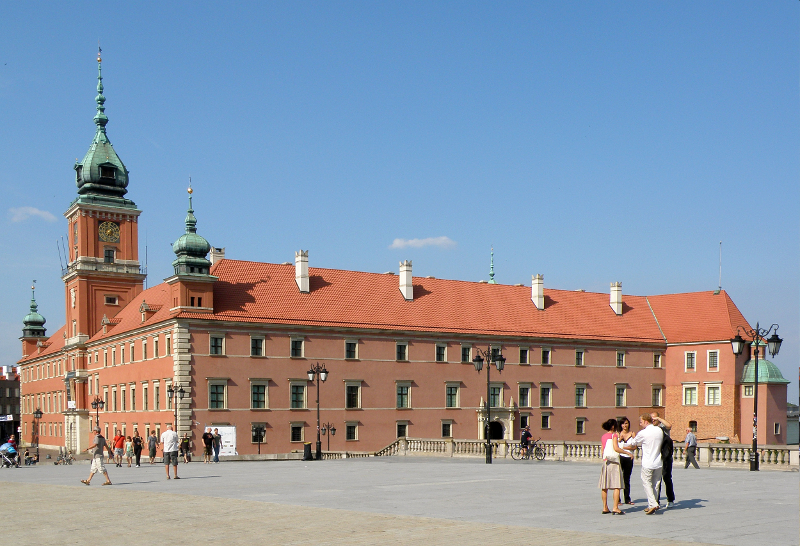 The Royal Castle in Warsaw
Is a castle residency and was the official residence of the Polish monarchs. It is located in the Castle Square, at the entrance to the Warsaw Old Town. The personal offices of the king and the administrative offices of the Royal Court of Poland were located there since the 16th century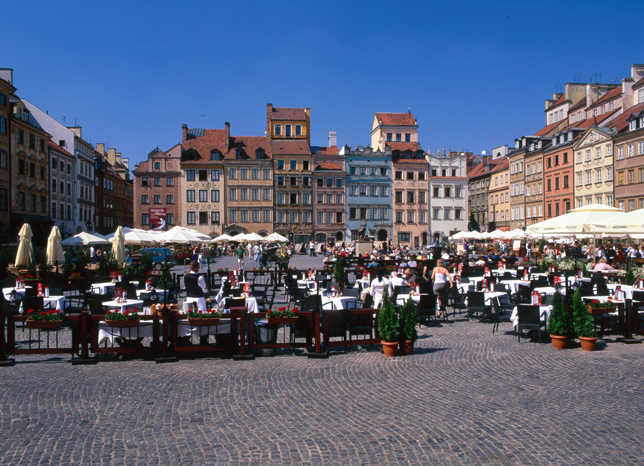 Warsaw's Old Town Square
Placed on the UNESCO's list of World Heritage Sites as "an outstanding example of a near-total reconstruction of a span of history covering the 13th to the 20th century.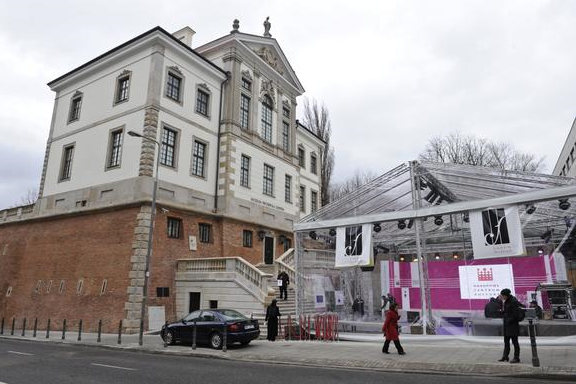 Chopin Museum
Museum of Polish greatest composer and pianist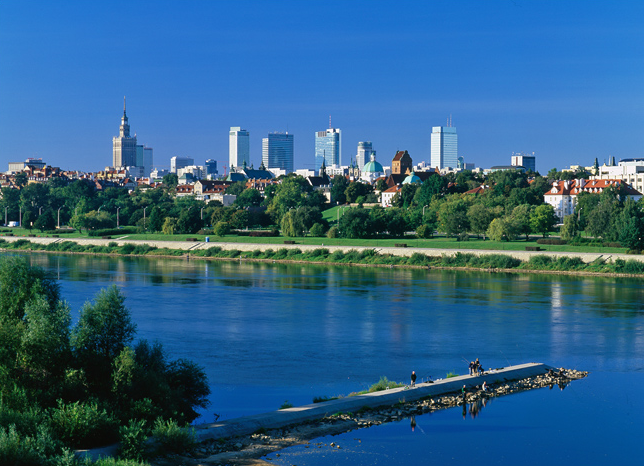 Vistula river and city center